João Siffert, MD
Interim Chief Executive Officer, Head of Research & Development and Chief Medical Officer
João Siffert, M.D. joined Abeona as Head of Research and Development and Chief Medical Officer in 2018 bringing 30 years of combined experience in the biopharmaceutical industry, medicine, and academia. He has successfully led multiple drug development programs from pre-clinical to regulatory approvals in the U.S. and Europe, and has held several scientific leadership positions in biotech and pharma, including programs in gene therapy.
In 2017, João was appointed to the Board of Directors of gene therapy developer AveXis, which was subsequently acquired by Novartis. He served as Chief Medical Officer for Ceregene from 2007 to 2011, where he was responsible for clinical development of adeno-associated viral (AAV2)-based gene therapies for Parkinson's and Alzheimer's diseases. João also led the R&D and medical organizations at Avanir Pharmaceuticals and Avera Pharmaceuticals before most recently guiding translational research, clinical development, regulatory, and medical affairs as Chief Scientific and Medical Officer for Nestle Health Science.
João earned his M.D. from the University of São Paulo, Brazil, as well as an M.B.A. from Columbia University. He completed medical residencies in pediatrics at New York University (NYU) School of Medicine and in neurology at Harvard Medical School, followed by a fellowship in neuro-oncology at NYU. The American Board of Neurology and Psychiatry certified João in 1996.
Timothy J. Miller, PhD
President & Chief Scientific Officer
Timothy J. Miller, PhD, is President & Chief Scientific Officer of Abeona Therapeutics Inc. as of April 2, 2018. Dr. Miller was formerly CEO of Abeona. He has 16 years of scientific research, product development, regulatory and clinical operations expertise, with a focus on transitioning novel biotherapeutics through pre-clinical phases and into Phase 1 and 2 human clinical trials. Dr. Miller was President & CEO of Red5 Pharmaceuticals from 2013 until 2015 and was Vice President, Business Development of BioEnterprise Inc in 2015. He was Senior Director of Product Development at SironRX Therapeutics from 2010 to 2013. Between 1996 and 2010 Dr. Miller held various positions at several companies focusing on gene therapy and regenerative medicine. Dr. Miller earned his PhD in Pharmacology with a focus on Gene therapy/Cystic Fibrosis from Case Western University. He also holds a B.S. in Biology and M.S. in Molecular Biology from John Carroll University (Cleveland, OH).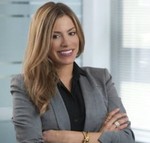 Christine Silverstein
Chief Financial Officer
Ms. Silverstein was previously Senior Vice President, Finance and Investor Relations for Abeona. Prior to joining Abeona in 2016, she served as Head of Investor Relations at Relmada Therapeutics, Inc. a clinical stage specialty pharmaceutical company. This was preceded by her role as Managing Director at SCO Financial Group, where she drove strategy on capital formation and business development opportunities for portfolio companies. Ms. Silverstein began her career as an investment advisor at Royal Alliance Associates, Inc. before leading teams at corporate advisory firms, The Investor Relations Group and Corporate Profile, LLC. She is a member of the National Investor Relations Institute and holds a B.S. from the Peter Tobin College of Business, St. John's University.
Max Colao
Chief Commercial Officer
Mr. Colao joins Abeona as Chief Commercial Officer bringing more than 20 years of global pharmaceutical and biotechnology experience. Prior to Abeona, he most recently served as the Senior Vice President of US Commercial Operations at Alexion Pharmaceuticals, Inc. In his most recent role at Alexion, Mr. Colao led a team of several hundred people and was responsible for $2 billion in sales across three franchises. Mr. Colao has an extensive track record of successful innovative and competitive biotechnology launches in oncology, nephrology, rheumatology, and ultra-rare diseases. He earlier served as Vice President of the US Metabolic Disorders Business Unit where he established Alexion's second business unit and launched two novel enzyme replacement therapies including the successful launch of Strensiq®. Prior to Alexion, Mr. Colao spent 18 years at Amgen, where he held roles of increasing responsibility in global sales and marketing, departing in 2013 as Vice President of Inflammation Sales. Mr. Colao earned his MBA from the University of Southern California in Los Angeles and his undergraduate degree from the University of California, Los Angeles, with a Bachelor of Science in Applied Mathematics and Economics.
Edward Carr
Chief Accounting Officer
Ed Carr, Chief Accounting Officer, joined Abeona in 2018, bringing more than 25 years of corporate public accounting experience to the Company. Most recently, he served as Vice President and Assistant Controller at Coty Inc., a publicly listed multinational company. Ed has significant experience managing various accounting, financial reporting, internal controls, tax and treasury matters. Prior to Coty, he served for more than 10 years as the Chief Accounting Officer at Foster Wheeler AG. Ed, who is a Certified Public Accountant, began his career at Ernst & Young LLP. He holds a B.S. and Master of Professional Accountancy from West Virginia University.
Kaye Spratt, PhD
Senior Vice President, Regulatory Affairs
Kaye Spratt, PhD, Senior Vice President, Regulatory Affairs, joined our company on November 1, 2015. Dr. Spratt has experience defining nonclinical development plans and strategies to US regulatory authorities. She has more than 20 years of scientific research, product development and translational expertise, with a focus on transitioning novel biologics through nonclinical and translation into Phase 1/2 human clinical trials. Dr. Spratt was Director of Preclinical and Quality Control at Sangamo BioSciences with increasing responsibilities from 1997 until 2015 and was responsible for leading a team of scientists developing novel cell and gene therapy products utilizing the Sangamo Zinc Finger Therapeutic strategy platform. She also has experience in the non-GLP and GLP toxicology and nonclinical safety evaluation of novel biologics and products for product development. Her primary biotech experience has focused on the development of non-viral and viral-mediated gene therapy approaches for monogenic and infectious diseases. Prior to joining Sangamo, Dr. Spratt was a Senior Scientist/Project Leader at Somatix Therapy Corporation. Dr. Spratt has over 40 publications in the Gene Therapy. Dr. Spratt earned her PhD in Microbiology with a focus in molecular biology in infectious diseases from Meharry Medical College. She also holds a B.S. in Biology from Langston University (Langston, OK).
Juan Ruiz, MD, PhD
Head of European Medical Affairs
Juan Ruiz, PhD joined Abeona following a storied career in drug development, including C-level positions at Lykera Biomed and Digna Biotech, where he spent over a decade leading teams dedicated to developing gene therapy translational medicine programs. His proven track record demonstrates a start-to-finish scope, from early preclinical / proof of concept studies, to manufacturing, regulatory IND and IMPD submissions, clinical trial design and execution, as well as manufacturing and quality control of the adenoviral vectors. Dr. Ruiz has been instrumental in achieving multiple Orphan Product Designations, has led teams for successful Scientific Advice and Protocol Assistance meetings with the FDA and EMA, and has helped design Patient Reported Outcomes (PRO) in the USA to assess skin outcome measures in patients with Systemic Sclerosis for use as primary endpoints in late-stage clinical trials.
He is the author of over forty peer-reviewed journal articles and book chapters and is an inventor on multiple issued patents. Dr. Ruiz received his medical training at the University of Navarra, where he also completed a PhD in molecular biology. He was a post-doctoral fellow at the University of Connecticut and earned an MBA the IESE Business School, also at the University of Navarra.
Neena Patil
Senior Vice President, General Counsel and Corporate Secretary
Neena Patil, Senior Vice President, General Counsel and Corporate Secretary, joined the company in 2018, bringing nearly 20 years of global pharmaceutical and biotechnology experience. Prior to Abeona, she most recently served as Associate General Counsel and Vice President of Legal Affairs at Novo Nordisk. In this role, Neena developed legal and compliance strategies for the company and led the team responsible for providing comprehensive legal support to Novo Nordisk's U.S. business.
Her experience spans the handling of complex corporate, regulatory, litigation and compliance matters. She has worked extensively on matters related to product development, manufacturing, marketing approval and commercialization across therapeutic areas including in rare diseases. Neena has developed a track record for building key legal functions and organizations necessary to support growing businesses. Her experience prior to Novo Nordisk includes various positions at other global biopharmaceutical companies including Pfizer and Sanofi.
Neena earned her JD and Masters in Health Services Administration from the University of Michigan in Ann Arbor and her undergraduate degree from Georgetown University with a Bachelor of Arts in Political Science.
Jay Bircher
Senior Vice President, Quality & Technical Operations
Jay Bircher, Senior Vice President, Quality & Technical Operations, joined Abeona on January 8, 2018. Jay brings over 28 years of Pharmaceutical, Biotechnology and Medical Device experience, knowledge and leadership in the areas of Microbiology, Quality Assurance, Quality Control, Regulatory Compliance, Validation, Sterile Manufacturing, and Operational Excellence. Jay has lead FDA (CBER and CDER), EMEA and other regulatory body inspections with successful outcomes.
Prior to joining Abeona, Jay held quality positions of increasing responsibility with Glaxo, Amgen, Tyco Healthcare and most recently Becton Dickinson where he was Head of Quality from groundbreaking of a 120,000 sq. ft. sterile manufacturing facility through an FDA PAI inspection and eventual launch of several ready-to-administer, prefilled syringe products. Later in his tenure at BD, Jay moved into the Head of Manufacturing role responsible for all formulation, fill, and packaging operations. Jay holds a BS from Marshall University and is six sigma certified.